Hiring for Facility Maintenance Company in Dubai
Job Categories :
ELECTRICIAN
ELECTRICAL LEADMAN (UAE MANUAL LICENSE MUST)
ELECTRO-MECHANICAL TECHNICIAN
MINI 6 YRS EXPERIENCE IN FACILITY MAINTENANCE / MUST DIPLOMA
FOR FURTHER DETAILS CONTACT MS. SWETHA: +91 9840998065
Direct Client Interview on 20/07/2022.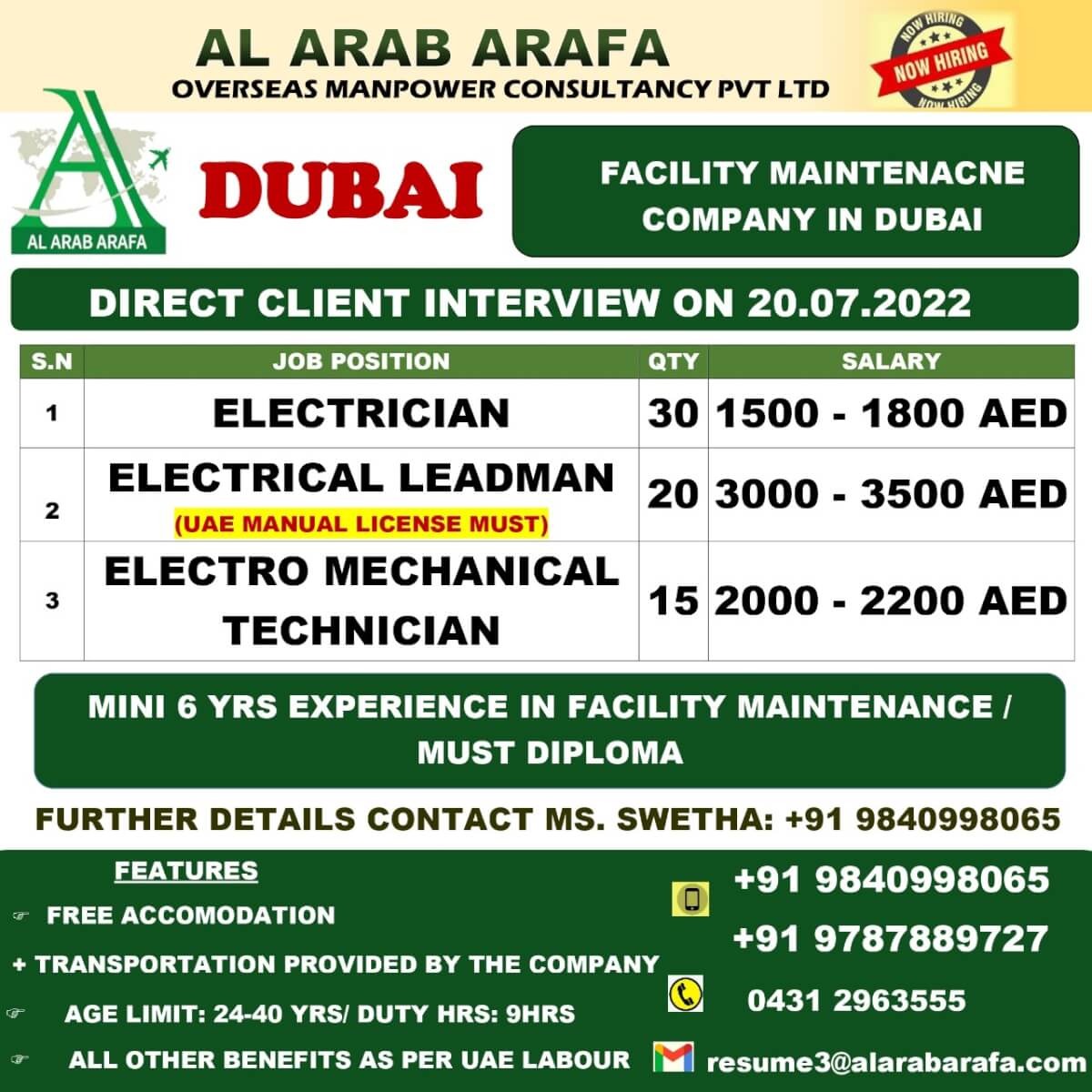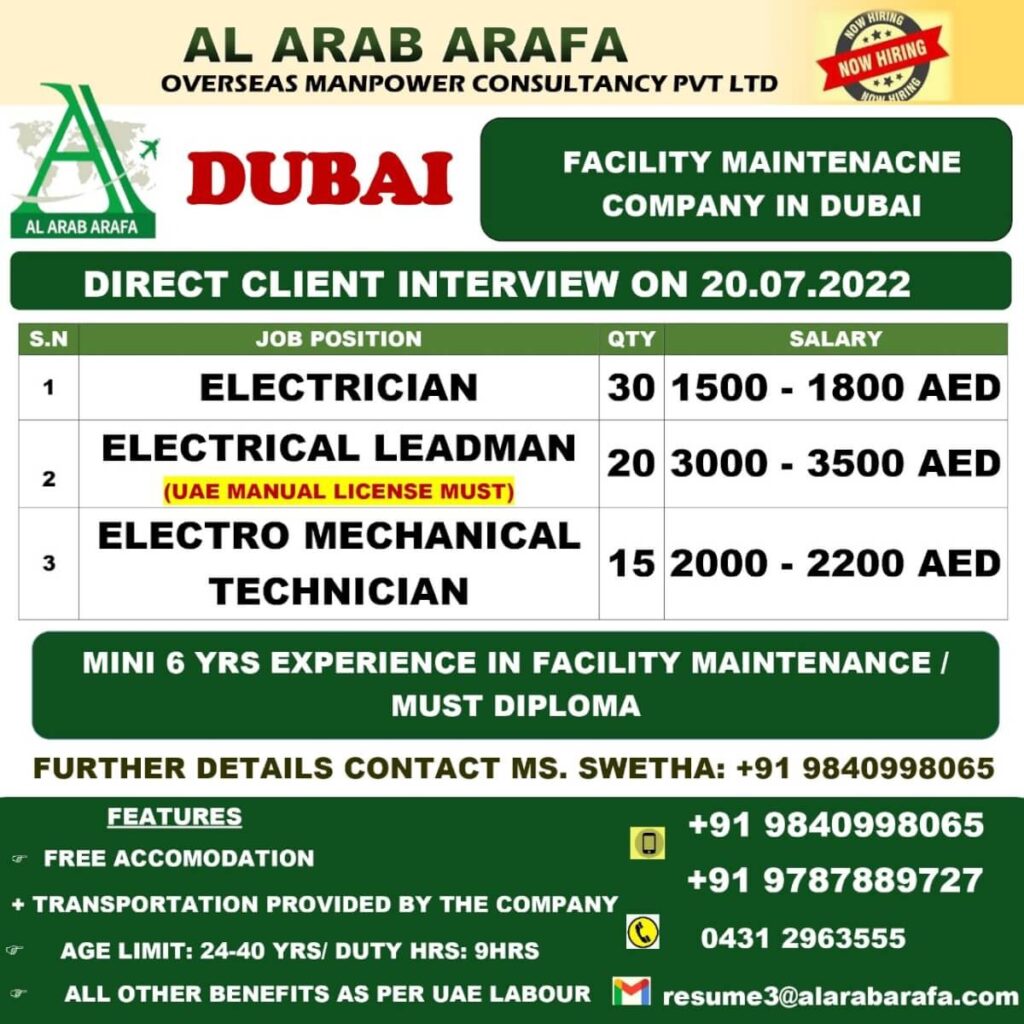 To learn more about the vacancies, the qualifications/Experience reqd. Read the Ad carefully before you apply
We ask that you share the details below with any of your friends, family, colleagues, or acquaintances who may be able to match this profile.
[Note] We do our best to offer genuine jobs. However, we don't play any part in the Recruitment Process. Before you accept a job offer or pay any money to them, please inquire about the Recruiting Agent.