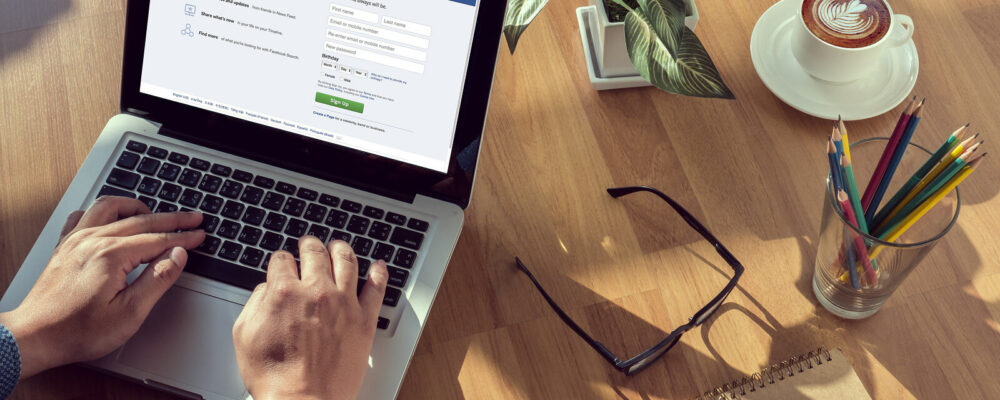 The Manager - Social Content & Campaign will be responsible for driving brand identity and activations across all Majid Al Futtaim's Carrefour social channels. This person will:
Establish the rules and processes for creativity among the markets

Use social media to communicate in a standard way.

Assist in the development and execution of a corporate social strategy and social executive plan.

Responsable for all local and regional activations via social media & online, in connection with commercial activity, CSR, and brand equity

Supervises the Social Media Campaign Manager

Supervises the Social Media Content Manager
Content Creation
Together with the brand team, establishes the guidelines for social content creation for Majid Al Futtaim's Carrefour business.

Collaborates with the wider content team to create templates and standardised content pieces that can be distributed to a wider audience.

Establishes best practices in content creation, based on team findings.

As the social content leader for corporate social accounts, working closely with Director of Communications to ensure that they are implemented and maintained success.

The production of 60% is owned by the company and shared via its own social channels.

To understand the key commercial, brand, and CSR timings as well as business goals and objectives, we work with a wide MarComms, operational and country-based executive team.

Assists in the development of a consumer-facing visual communication suite that is suitable for multiple markets.
Guidelines & Review
Design the content review & approval processes between Corporate & Market team, including identifying the tools & setting SLAs

This process is for corporate executive account management and monitoring. It involves escalating cases along the correct path, and highlighting problems to management.

With Content Manager, develops the content strategy between all communication channels. This includes executive channels, content differentiation, tone-of-voice guidelines and strategies.
Reporting
Manages and develops a range of reporting tools to help identify trends and opportunities in creative assets.

Produces content reports that push deep-dive data towards senior management. This reveals what content resonates with consumers (both B2C and B2B/Executive).

Owner of the 'Content calendars' for retail businesses and executives, as well as distribution channels
Campaign Management
To understand the key business timings and objectives, and to help lead key social media campaigns, we work with a wide MarComms, operational and country team.

Overseeing large-scale campaign assets delivery, including collaboration with agencies and production houses.

Assuring the Campaign Assets are produced to address the key requirements and needs of the campaign. Also, ensuring measurement and distribution of the results post-campaign

Develops and structures the framework for customer-facing social assets production. This aligns with larger marketing teams and operation/executive teams.

Effectively ensures that market nuance is captured during campaign production. This sets the stage for campaign development at a central point to ensure that all markets can include communications.
Strategic Planning
The guidelines for content development and tonality include design, KVs, and directives for all forms of social content production.

Establishes brand voice and identity on social media channels. Also leads development of the same for all markets.

To achieve strategic objectives in country and organisational leadership, define the target audiences and relevant KPIs.

Develops go to-markets strategies for social media platforms.
Creativity & Community
Establishes the reporting suite for measuring the performance of centrally produced content. Works with other team members to drive continuous performance improvement of the content to meet audience needs.

Establishes the approval process. Responsible for appraising local content and ensuring consistency in content production.

Assists in the development of guidelines and operating manuals for all markets.
Human Capital Responsibilities
Supervises the Social Media Campaigns and Content Managers. This includes the scope, performance, and outcomes of the responsible managers.

Assist in the execution of the performance management process, including setting objectives, monitoring performance and providing constructive feedback to senior management.

Mentorship is provided to help develop a talent pipeline for key positions.

To facilitate training, provide inputs and coordinate with the HC department

Implement the job-training program for the team

Contribute to the development of an annual manpower plan

Ensure that MAF Retail's corporate policies are implemented and any relevant procedures followed
Definition of success
Follow the brand guidelines and standards for design and content

All-round improvement in CTRs

Improved engagement metrics

SLAs and timelines development, and their adherence

Distribution and agreement with multiple stakeholders regarding content calendars
Minimum Qualifications/education
Bachelor's degree in Marketing, Digital Marketing
Minimum experience
Experience in a similar role for 9+ years is preferred. Retail experience with a track record of success is a plus

Social Agency experience as a leader for creativity
Skills
Creative and strategic thinking is essential

Communication skills that are both verbal and written are essential

Attention to detail is important, especially when it comes to visual assets.

Understanding social media content and creativity. Also, understanding how it applies to different platforms.

Excellent organization and presentation skills. Ability to build relationships with multiple stakeholders

Expert in negotiation and understanding nuance. Easily influence people at all levels including the C-Suite.

Fluency in Arabic & English
Dubai, Dubai, Dubai, 00000, UAE