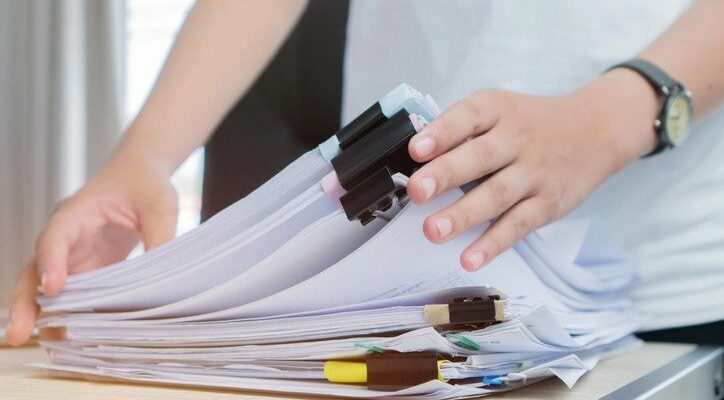 + Maintaining files and all other personal documents to update and keep safe.
+ Handling office tasks such as filing, generating reports and setting up meetings.
+ Coordinate with engineers and the discipline for any documents, drawings, or manuals that are essential to the project.
+ Organization and preservation of paper and computer files.
+ Prepare correspondence and minutes of meetings for the Client & Contractor.
+ Preparation of the required documents for daily operations.
+ Individual Correspondence handling, responsible for all outgoing and inbound documents.
+ All typing tasks, including faxes and letters contracts.
+ Administrative tasks such as filing, generating reports and setting up meetings.
+ Create and modify correspondence, reports, memos, drafts, memos, and emails
+ Assist with administrative problems
+ Call screening and routing calls to the right party.
+ Use e-mail, phone and mail to maintain polite and professional communications.
+ Use computers to create reports, present, and conduct research.
+ Meet and greet visitors.
+ Be open to the needs of others to ensure a positive and seamless experience.
+ Maintain effective communication with the Project Manager, Engineers and Site Staff, as well as external contacts, on behalf of the project office.
+ Coordinate and organise meetings/seminars with clients outside of the project office. Also assist in the preparation and distribution of minutes, agendas, and presentations.
+ Perform efficient word processing, photocopying, filing, and minute taking duties for the project.
+ Screen all incoming emails, phone calls and action any correspondence.
+ Works under general supervision.
+ Collaborates with others to achieve common goals.
+ Troubleshoots low-level problems and recommends the appropriate action.
+ Contributes effectively to the team's goals.
+ Project size is low in complexity
+ Document management and project control support. This includes receipt, inventory, tracking, audit, tracking and retrieval of classified and unclassified media project data.
+ Responsible for the maintenance and setup of document control/ records management in multiple projects and for Project Managers.
+ Assures compliance with company policies and procedures for all local activities.
Preferential Qualifications
+ A diploma holder in any area of study.
+ Any training certificates and certifications relevant would be an added bonus
Al-Ayn, Al-Ayn, Al-Ayn, 00000, UAE
AED5000
-
AED10000
Per month