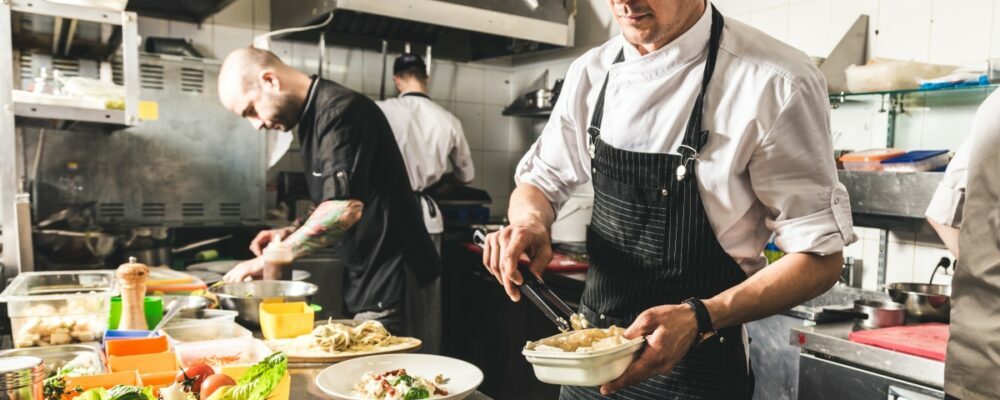 If the first is absent, review the daily production sheets with Demi, Chefs de Partie and Sous Chef.

Assist guests with their food service by preparing and delegating the production of necessary food items according to standards.

Participate actively in the training of culinary skills for junior talents.

To maintain consistency and ensure that all standards are met, adhere to standard recipes and specifications.

Make sure your workstation is organized and clean. This includes, but is not limited to, refrigerators, freezers counter tops and stovetops.

Make sure that the station closing and opening procedures follow the established standards.

To reduce food costs, keep overproduction to a minimum and ensure food storage, rotation, labelling, and labelling are done properly.

Ensure that FIFO is used.

Safely operate all kitchen equipment

You must ensure that food products are properly stored, prepared, labelled, and served according to hotel and government food safety guidelines.

Notify Chefs de Partie and Sous Chef immediately of any deficiencies in the functionality or quality of your kitchen equipment.

Respect all safety regulations for the tasks you have been assigned

Assure a safe and clean working environment by actively participating in the hotel's safety and health program.

Respect all environmental policies and programs, as necessary.

You should make sure you log all details in your kitchen log book.

Briefing talents about new happenings, and following up.

To follow a cleaning schedule.

Always check the lines.

Maintain good communication with all members of the section as well as the kitchen team.

Solid communication with the Chefs de Partie in the section.

Relationship with chefs and coworkers is key.

Daily data collection and reporting on issues as they occur

Properly store vegetables, dried goods, and other food-related items.

Learn and apply the principles of HACCP.
2+ years of experience in western Kitchen

Show initiative at all costs

A strong desire to learn and improve skills

Ability to produce work that meets a deadline.

Capability to produce work that meets deadlines.

Must be able to read and understand recipes.

Flexibility and a true team-player mentality are essential.

You have strong interpersonal and problem-solving skills.

Excellent practical, operational, and administrative skills.
Dubai, Dubai, Dubai, 00000, UAE
AED2,500
-
AED3,500
Per month